Precast Concrete Headwalls
Tracey Concrete Headwalls offer a cost effective alternative to in-situ structures for connecting pipework discharging into open watercourses.  Tracey Concrete Headwalls can help minimise erosion at the point of discharge.
Headwalls are manufactured and designed to suit Sewers for Adoption (SFA) 7th edition Headwall System. Adjustable toe-pieces can be made to suit any ground conditions.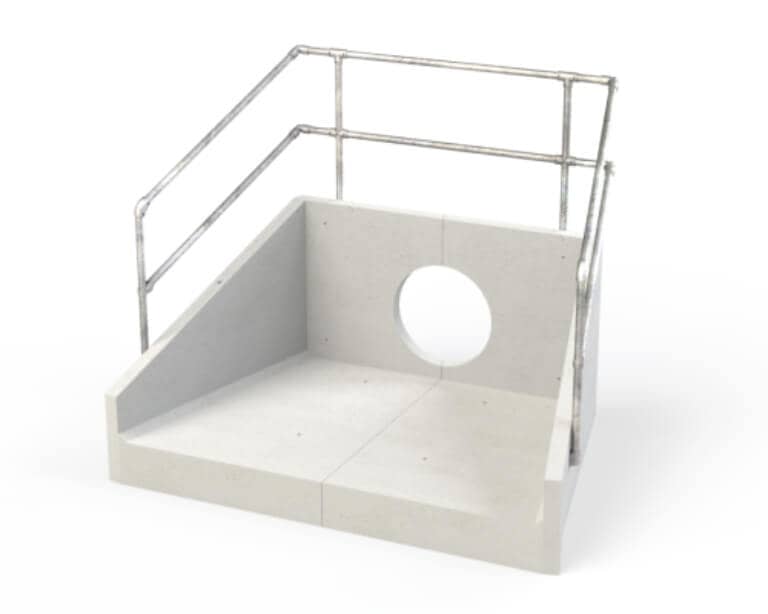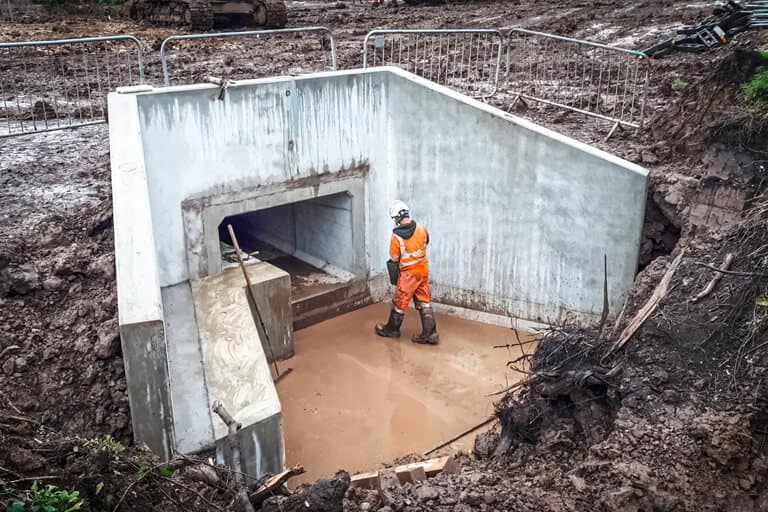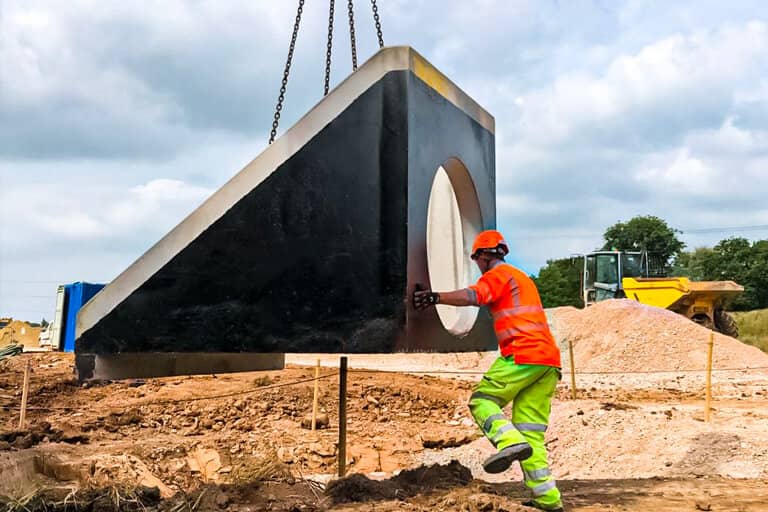 Speedy and efficient to install (minimising on-site labour)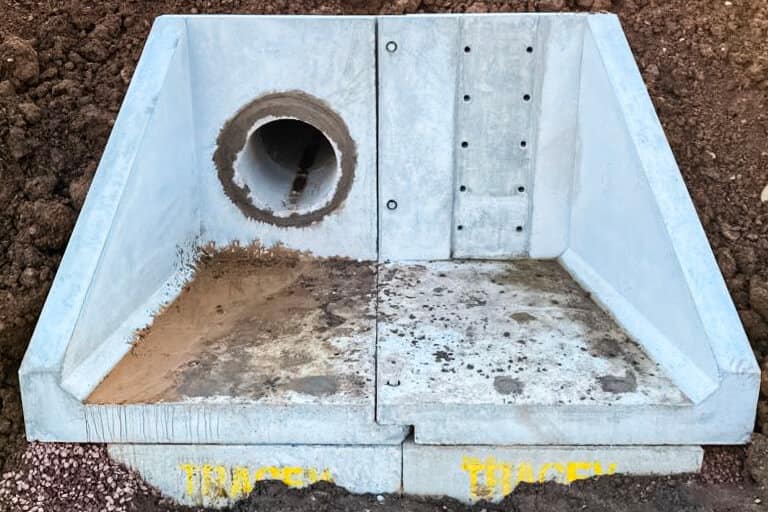 Bespoke headwalls can be manufactured in 2 pieces for easier install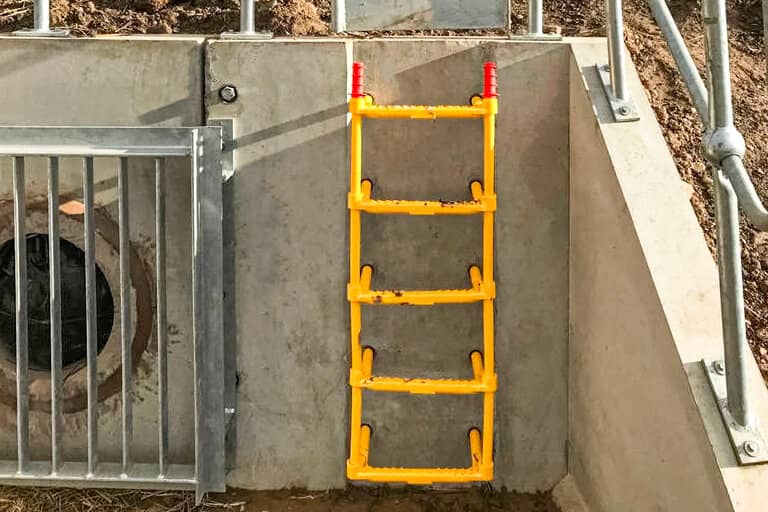 Many accessories and modifications available