Tracey Concrete Ltd manufacture a range of Caisson Chambers sizes
These can be used to provide economic and rapidly constructed shafts. Our Caisson Chamber sinking system was originally designed for micro-tunnelling, but is more widely used in the construction of pumping stations, wet wells, & manholes, particularly in difficult ground conditions.
Base Ring
The Base Ring is a standard ring without the tongue part of the joint as it has to sit flat on the surface of the cutting shoe.  The Base Ring with shoe fitted, is manufactured at a standard depth of 1000, but can be produced 500 or 750 high, on requested.
Riser Ring
Riser rings are standard rings with fixing inserts cast in around the top and bottom of the outside wall, the rings are fitted on top of each other and bolted with specially designed plates, washers & bolts.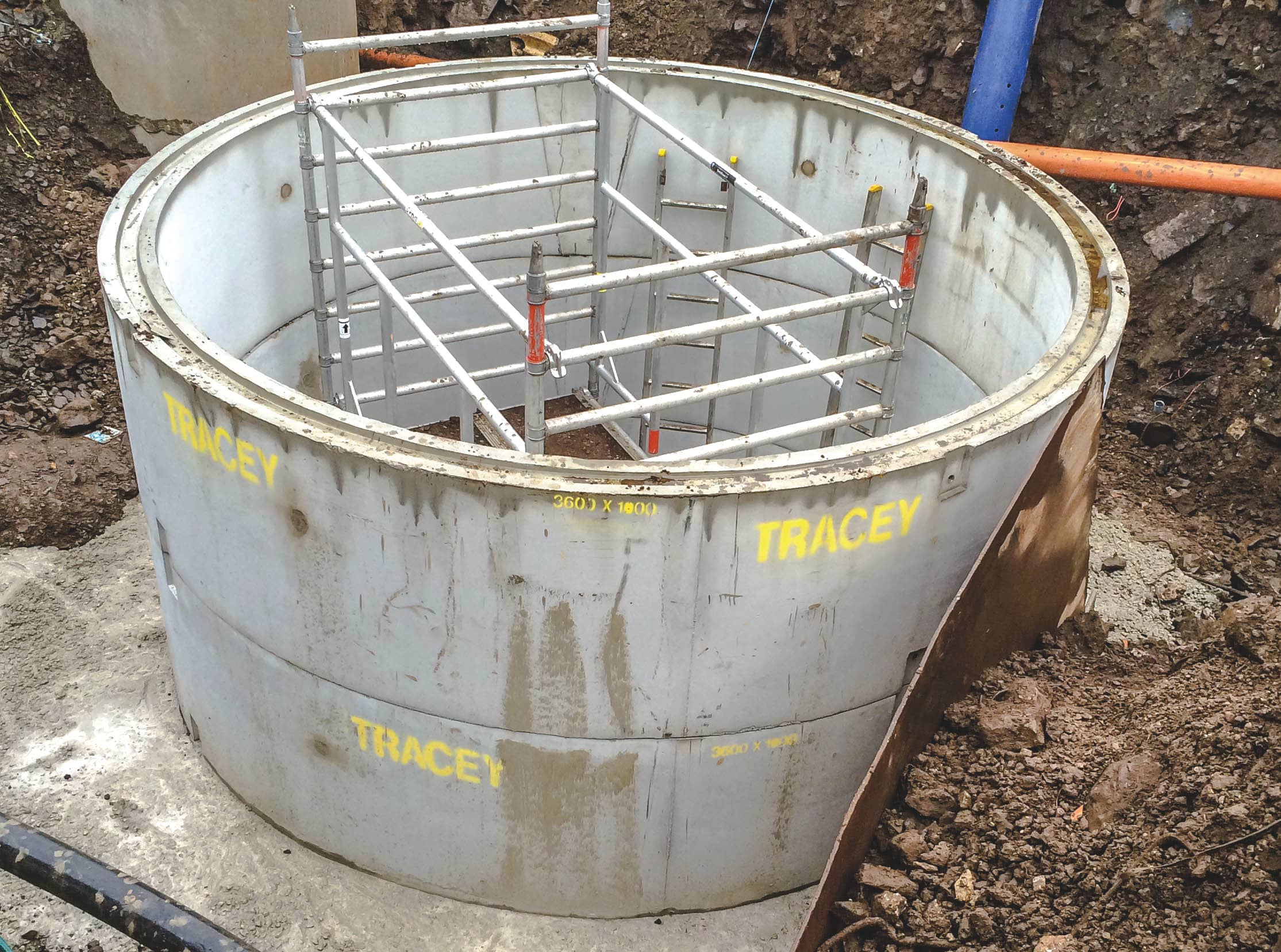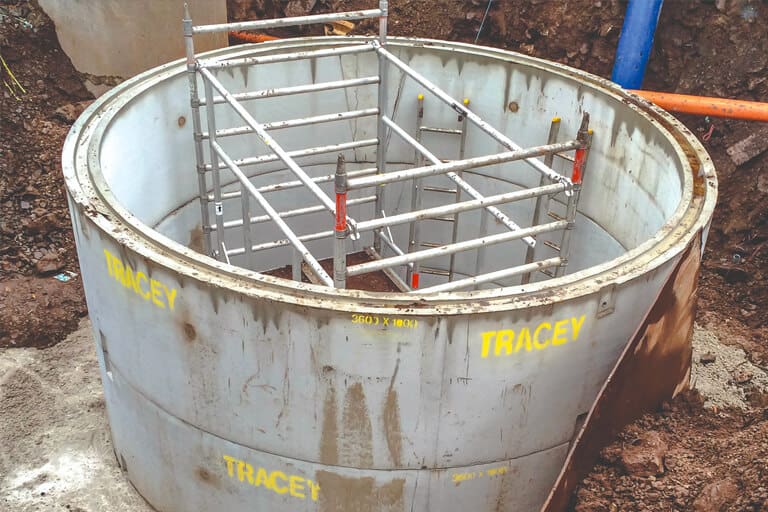 Faster, cleaner & more accurate construction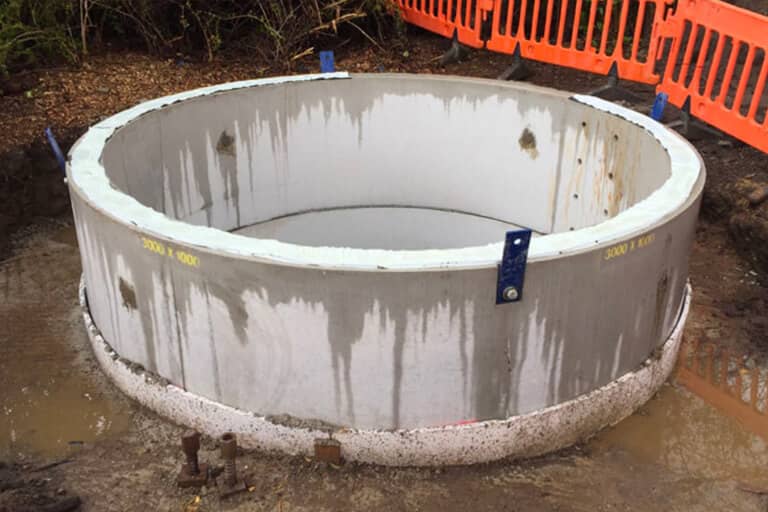 Caisson Chambers can be used for jacking pipes
Rings are bolted together with plates for maximum strength
Bespoke cutting shoes can be supplied to aid sinking