watertight manhole chamber
Tracey Concrete are manufacture watertight manhole rings in sizes DN1200 & DN1500. They are sealed with a rubber seal which create the ultimate manhole chamber when installed with our Perfect Base™ and Watertight Cover Slabs to suit.
Tracey watertight manhole rings are manufactured with a thicker wall than standard manhole rings. Installed with a watertight seal our watertight manholes achieve water tightness without the need of a concrete surround or jacket.
Our new manhole system is safer, faster and massive cost saver onsite. The watertight manhole system is the future of manhole construction for contractors in the UK & Ireland.
Tracey Concrete have designed  their watertight manhole rings with cast in lifting eyes for safer lifting.
Simply insert lifting shackle into the lifting cast in eyes, connect chains and lift the base into bedding position.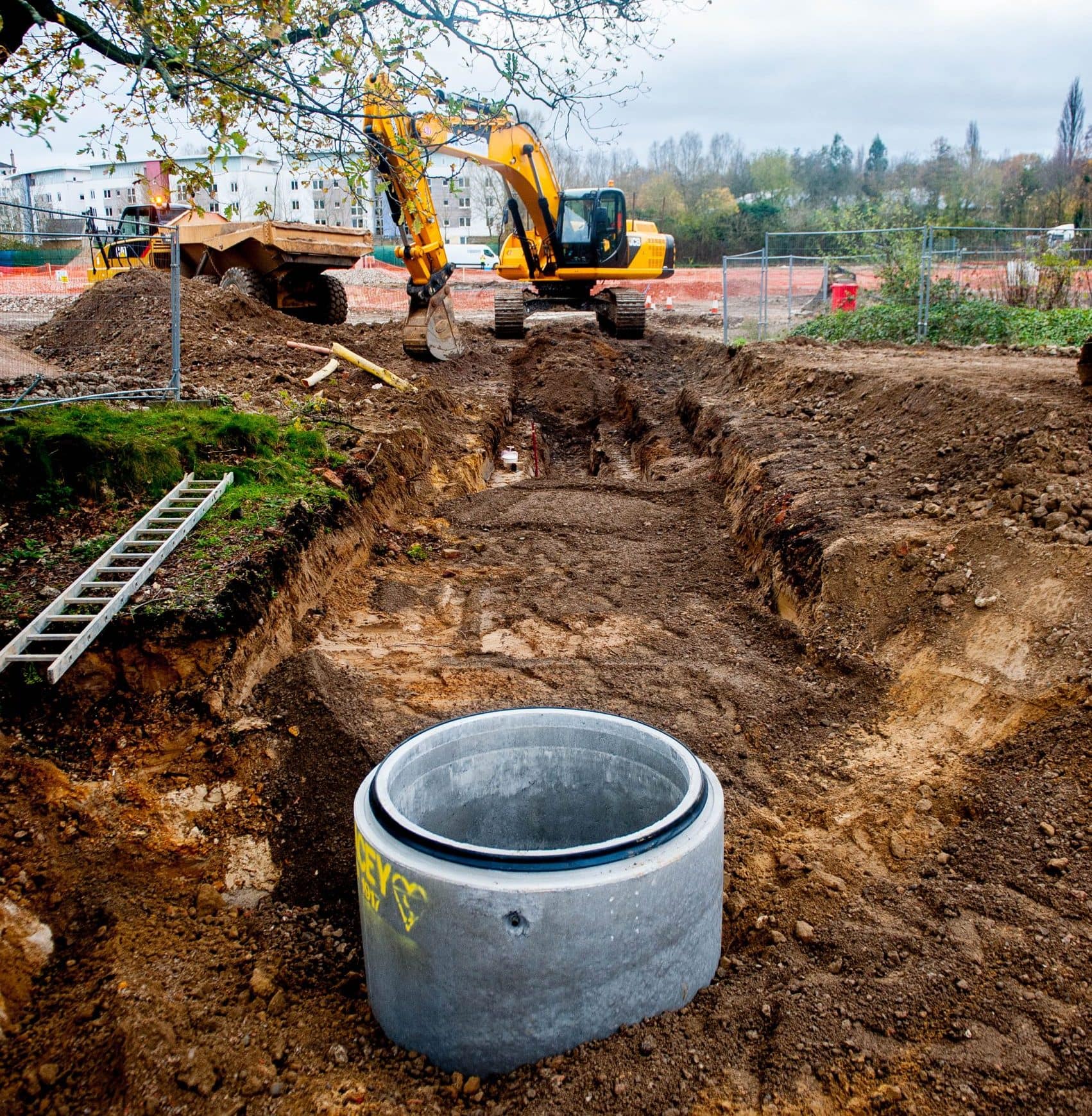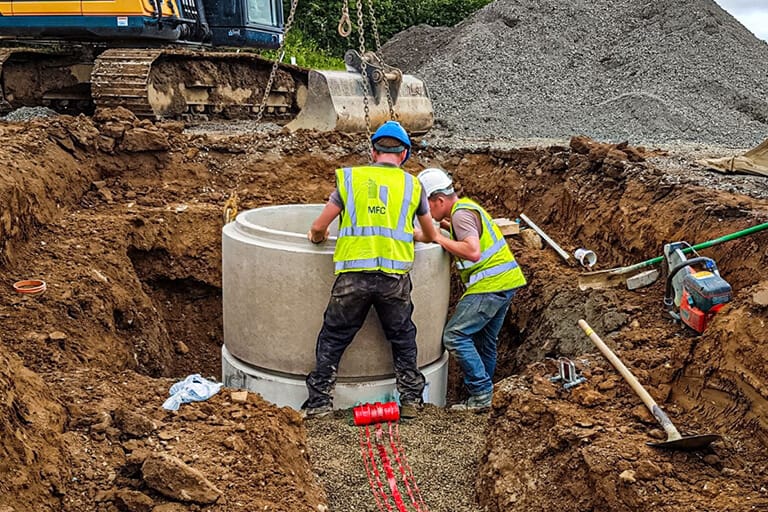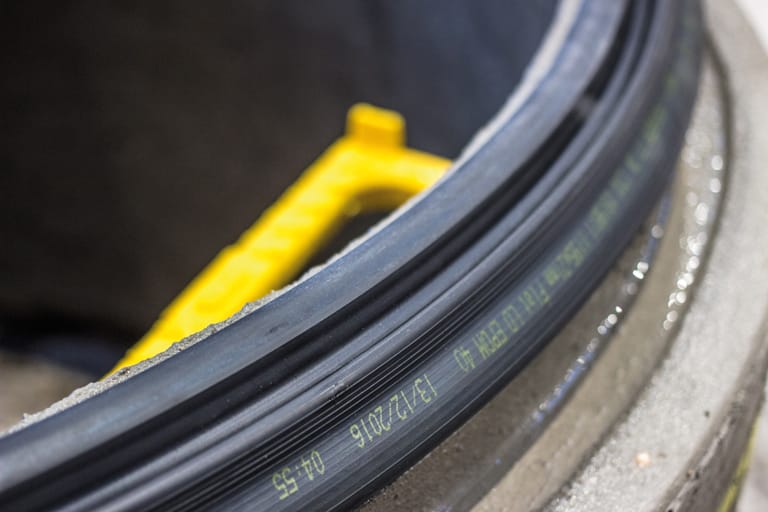 Watertight on Construction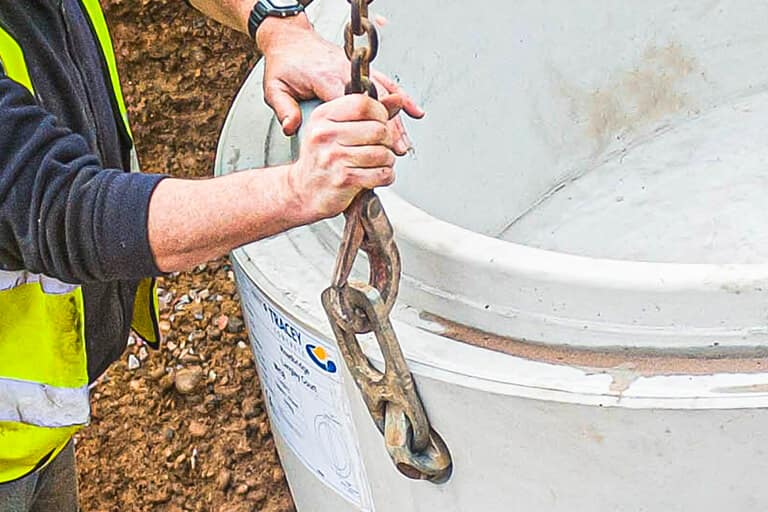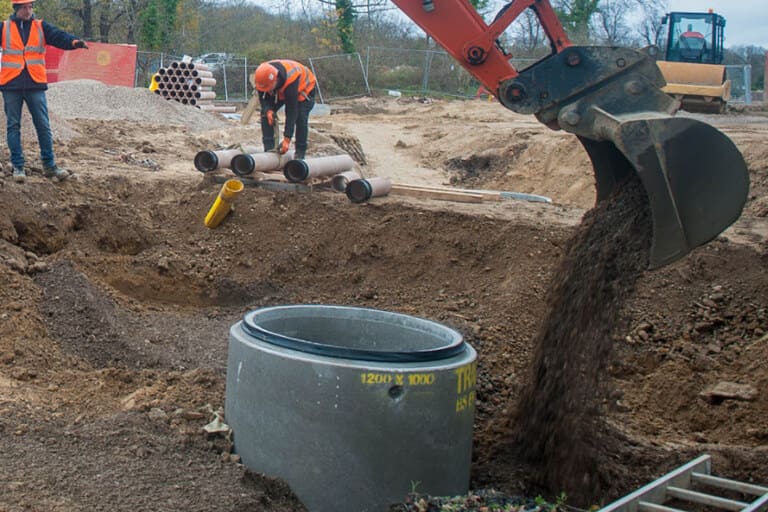 No Concrete Backfill Required