The Future of Manhole Construction
The Tracey Concrete Perfect Base™ is a custom-made watertight monolithic benched concrete base.
The Perfect Base™ allows Tracey Concrete to manufacture any practical channel inlet/outlet configuration. Inlets are possible at every angle from 90 degrees to 270 degrees from outlet.
The extra flexibility of the Perfect Base™ therefore allows for bespoke base design.
All Perfect bases™ are individual, custom-made to exact site requirements.
Tracey Concrete's large production facilities allow for swift manufacture & delivery to site just days after order.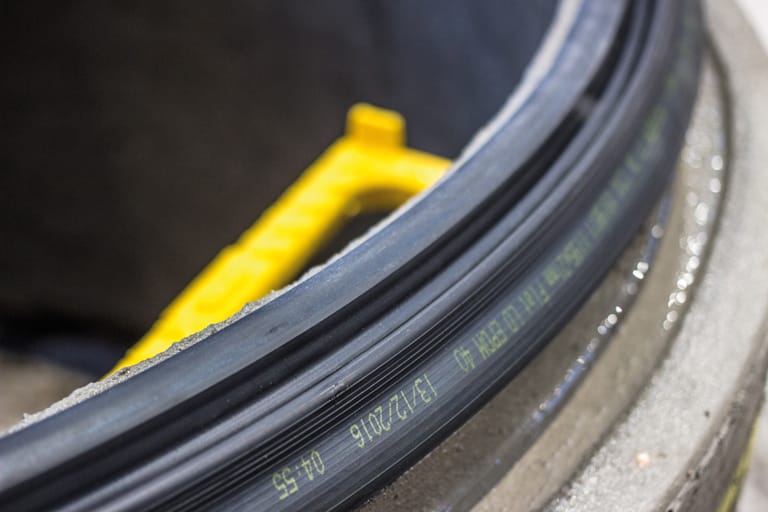 Watertight System
The combination of a thicker wall & rubber
joint ensures a watertight structure
Take-off Service
Bases manufactured to
CAD site drawings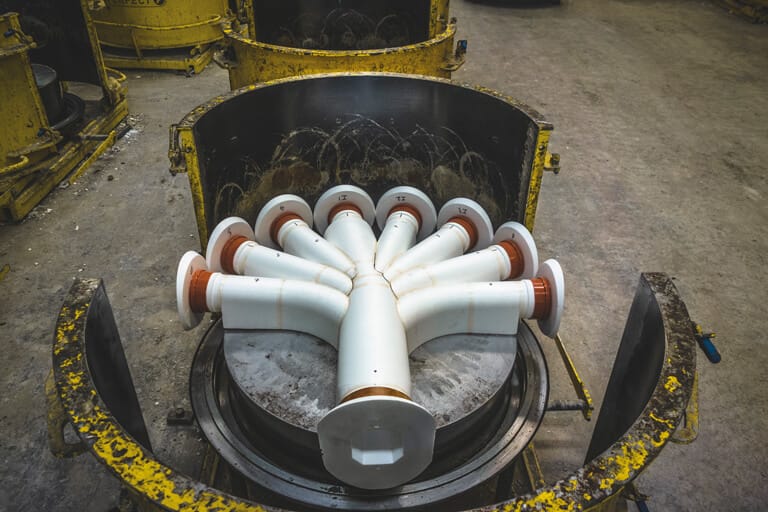 Custom Connections
Manufactured with integrated
couplers to suit any pipe type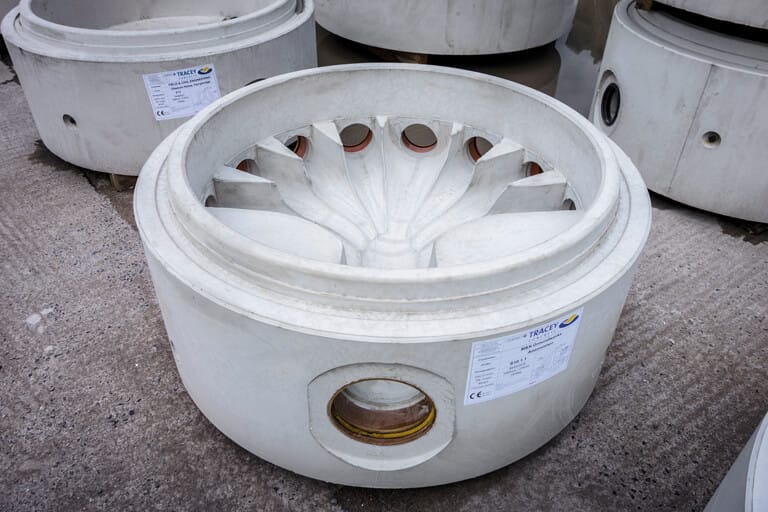 Every Angle
Each Perfect Base™ can be manufactured
with limitless channel configurations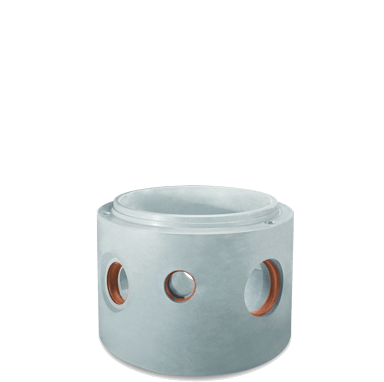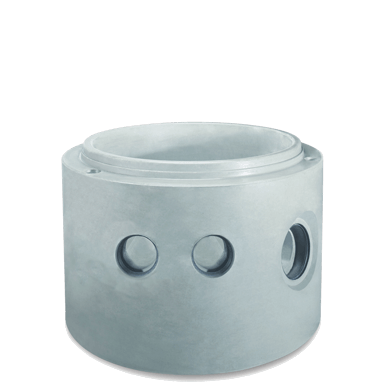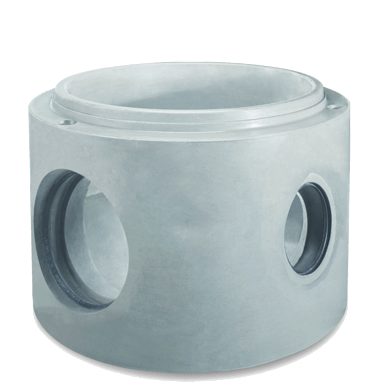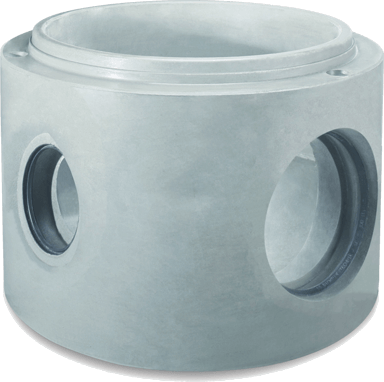 Using our Perfect Base system of casting collars to suit the pipe type specified on the project results in a much more efficient install. No 3rd party adaptors are required and ground-workers can be assured of a sealed joint. We can install any collar to suit such as concrete, twin-wall, PVC, sewer, clay & cast iron.
Any Pipe type cast in
The exact seal from the manufacturer
No wasted time with make shift adaptors
Exact pipe as used on-site
Pipeline fall built into base at inlet & outlet
Multiple pipe types per base
Tracey Concrete can supply both:
SN8 – Pipe for foul & SN4 – Pipe for storm
See below some of the sample images during installation on-site exhibiting the wide range of pipes spec we have supplied with our Perfect Base System.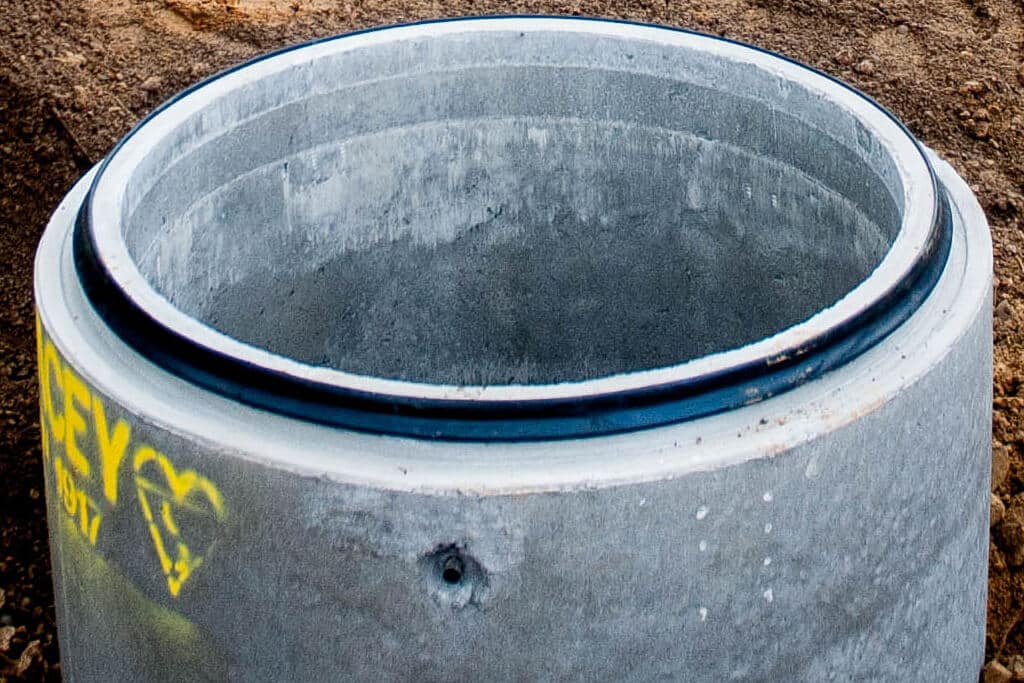 watertight™ Manhole Rings